A top black sportsman Les Ainsworth goes to attend his annual medical examination. When he comes to the doctor's cabinet it turns out that instead of his usual doctor there is female Dr Prober who is very eager to examine him thoroughly.
Together with her nurse they strip the athlete and make him perform some of physically taxing tests during which they touch his body taking advantage over him.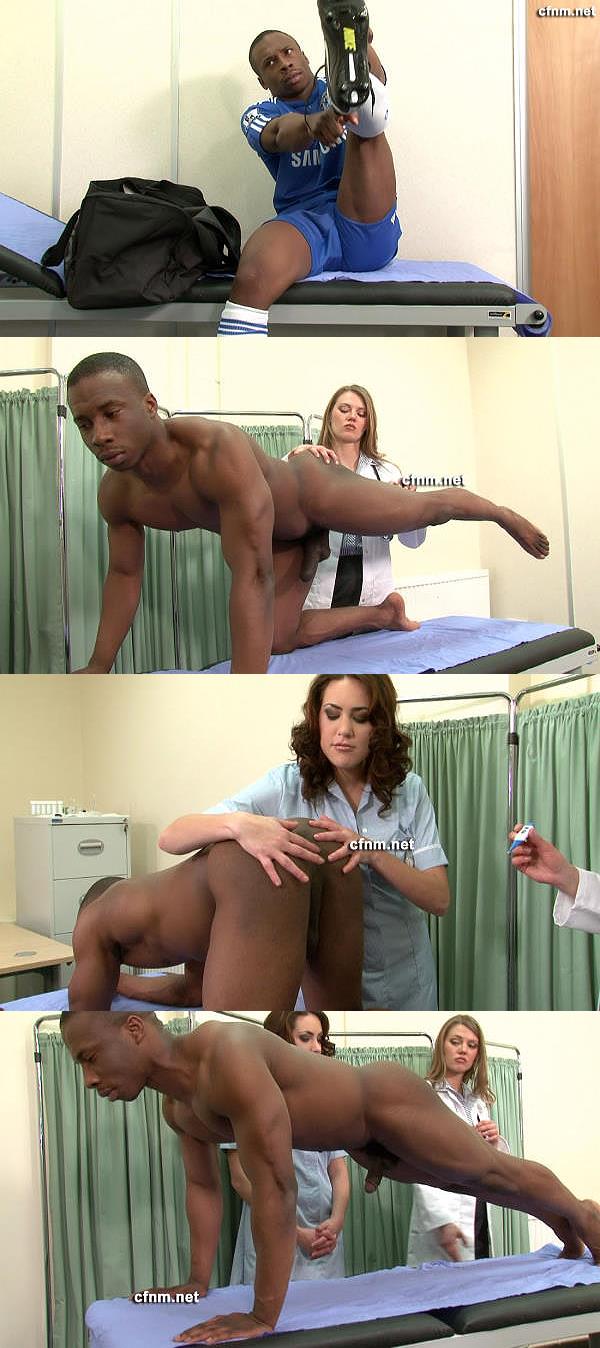 Black sportsmen medical gallery
with lots of guys getting naked in erotic stories devoted to the closed female naked male theme!